Masquerade parties have become a traditional event in our country, and the time for dressing up makes many people happy especially because the party is intended for both children and adults and good energy is passed on everyone with song, dance and creative masks. Many kindergartens, schools, and companies organize their own celebrations, and big carnivals like the Rijeka and Samobor ones have become a tradition. At carnivals and at carnival time, children and adults become their favorite characters from fairy tales, adults become scary characters they were afraid of as children, famous super heroes or anything else their hearts desire. It is interesting that a large number of families, friends, and work colleagues sign up in groups and come up with their own costumes and theme during the whole year.
In olden times, children would go from door to door, where they would receive candied apples and fruit from their neighbors as a gift for a song, play or their mask. Later these gifts were replaced with candy and money. This custom is still active in some places and children really look forward to it.
What joy and entertainment would there be without a good dessert? Along with various masks, donuts are always mentioned as a tradition for carnivals. In Dalmatia and some places, you can also find fried desserts such as kroštula and fritule.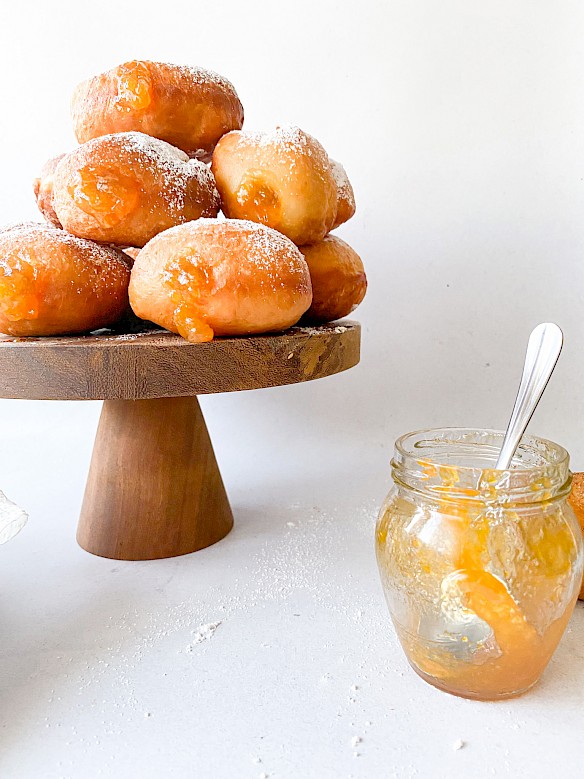 In order to satisfy your sweet tooth during the time of carnival we bring you the recipe for the tastiest donuts made by Dora. Although you can traditionally find them filled with apricot marmalade, Dora has filled her carnival donuts with Dida Boža tangerine spread. You can find the recipe here.
For those that love apricot more, there is currently an offer in our online shop: for the price of two big apricot spreads of 690 g you get one for free.