02.09.2021.
Breakfast worth gold...
…for our golden Olympians! Right after 2021. Games and amazing triumph in coxless pairs rowing discipline, a TV commercial featuring Croatian Olympic champions Sinković brothers was aired across Croatian TV channels. Valent and Martin, three-time Olympic medal winners, were preparing for this prestigious competition with a little help of eco and conventional jams, as well as Dida Boža organic juices without added sugars.
Besides in indulging tasty desserts, our fruit products are used as an ideal source of energy for all the challenges we face in our daily lives. Dida Boža products help sportsmen to return strength and energy after their physical activities, and we are more than proud that these products are chosen by the best of the best – the celebrated Sinković brothers.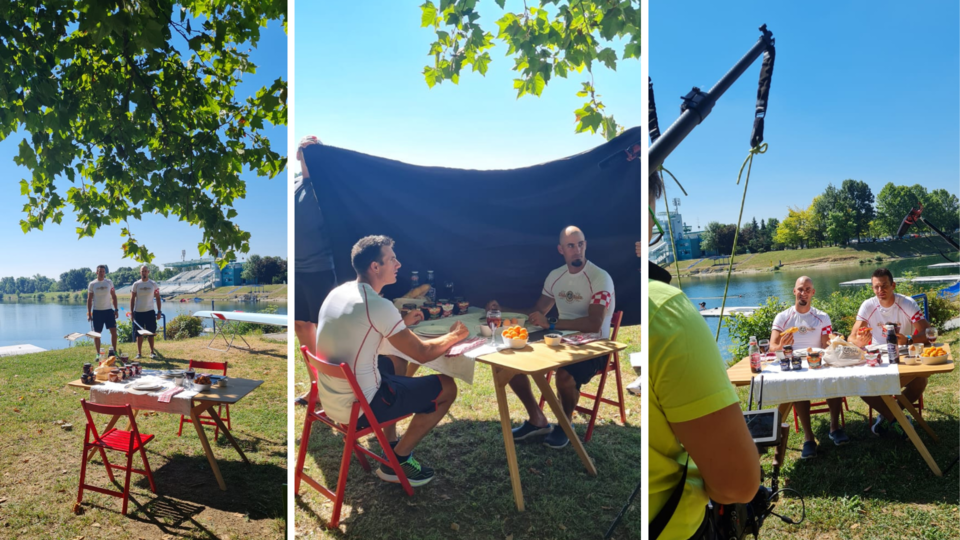 Dida Boža TV commercial with Sinković brothers can be found on this link, and the photos will convey the fun atmosphere we had while shooting.