Dida (grandpa - in spoken Dalmatian) Boža was a real person from Vodice – a modest and positive man who loved working in agriculture, cultivating figs and olives, and spending time in nature with his family. His love for nature was transmitted to his grandson who enjoyed spending his summers in Vodice, where he was taught about endless benefits of natural treasures and how to treat them. Once the grandson Neb Chupin grew up, he decided to incorporate his knowledge and love into the products that we now know as Dida Boža natural products. Today, the production itself takes place in Sračinec, where 70 hardworking pairs of hands collaborates on production of the most tasteful jams and tapenades. Organic fruits are used for majority of products in the portfolio, and the high ratio of those first quality fruits ensures full taste, rich aroma, and the highest quality.
A touch of nature, tradition and top quality is found in each Dida's jars, filled with gluten-free products without added preservatives and additives. Each product tells its own "healthy and Croatian "story. Why is it important to point the "Croatian "out? Besides the loyal local consumers who recognized Dida Boža's quality and value, we want to make it possible for every foreign visitor to take back home a true piece of tradition incorporated into a food product full of love for the country it originates from – which makes it a perfect authentic souvenir and fond memory. Dida Boža products are known across Europe and are distributed in the US for many years now, where the customers can already recognize their unique taste.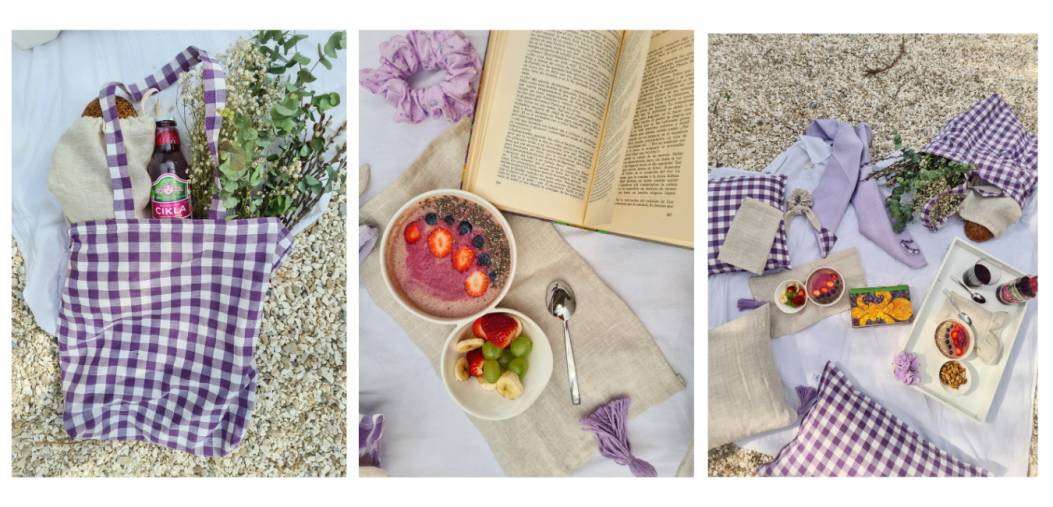 Dida Boža is nurturing tradition and local products, and that is where the collaboration with local brand Take tha break comes from. Why this brand? Take tha break is a brand which embodies a break from everyday busy life, and that philosophy is embraced by Dida Boža as well. Anita Jurić, brand founder, nurtures a vision similar to Dida Boža's – which is use of ecofriendly materials in product production, as well as the importance of maintaining quality relationships, finding time for ourselves, and prioritize a holistic wellbeing. Take tha break products are handmade and each product has its own story. The most popular products are decorative items for home and living space, such as decorative cushions, bean bags, ecofriendly shopping bags, etc. The photos below are a result of a fun collaborative picnic. Tasteful and simple dishes made with Dida Boža jams, tapenades and juices were served in a great setting and cozy ambience created by Take the break products. In these challenging times we could all use an extra dose of positivity and relaxation!