LCHF brownies with Dida Boža beetroot juice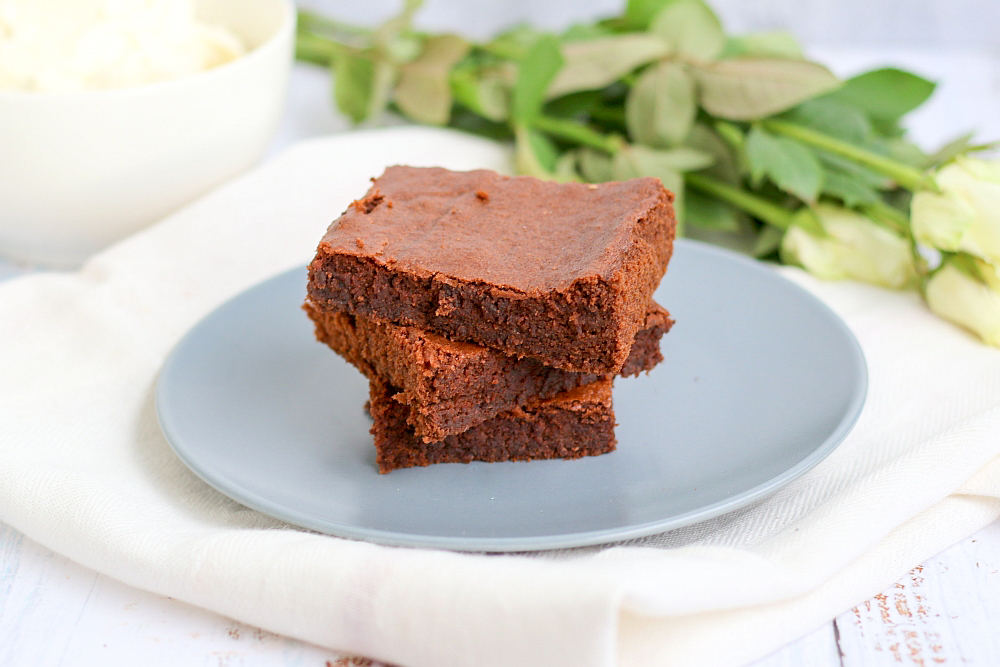 Ingredients
100g butter
120g hazelnut butter
150g birch sugar (xylitol)
100ml Dida Boža Beetroot Juice
3 eggs
25g of cocoa
130g of almond flour
1 small spoon of baking powder
Mascarpone cream:
150g mascarpone
1-2 tablespoons birch sugar (xylitol)
150g of sweet cream
Preparation
Preheat the oven to 180°C.
In a bowl, mix softened butter, hazelnut butter and birch sugar. Add one egg at a time, stirring and mixing until the mixture is light (white coffee). Add the beetroot juice and mix carefully into the mixture.
Add cocoa, almond flour and baking powder and mix briefly to combine ingredients.
Shake into a baking sheet lined with baking paper and bake at 180°C (without fan) for about 30 minutes.
For cream, mix mascarpone, birch sugar and sweet cream to desired density.
Serve brownies cooled to room temperature with mascarpone cream.