Grilled trout stuffed with Dida Boža green olive spread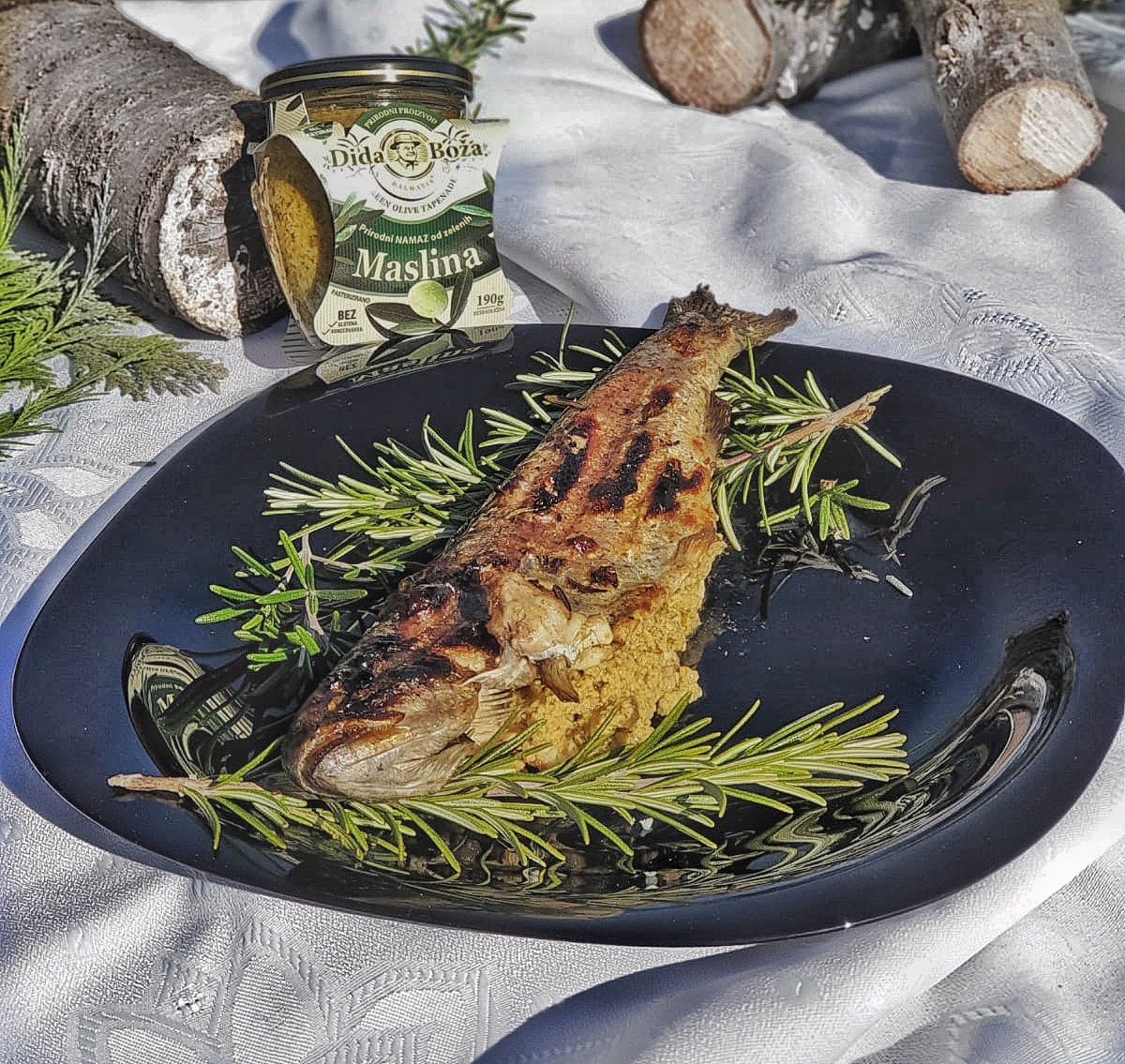 Ingredients
Ingredients:
1 trout 400g
salt
pepper
fresh rosemary 5g
0.05 dcl olive oil
Dida Boža green olive spread
Preparation
To begin with, thoroughly clean and wash the trout, then wipe it clean and dry with a cloth.
Salt and pepper the trout inside and out as desired.
Cut the rosemary into small pieces and put it in the trout. Afterwards, supplement the trout with Dida Boža green olive spread.
You can grill the trout on a light flame of grill charcoal or grilling pan.
Serve with one tablespoon of green olive spread sprinkled with freshly ground pepper.