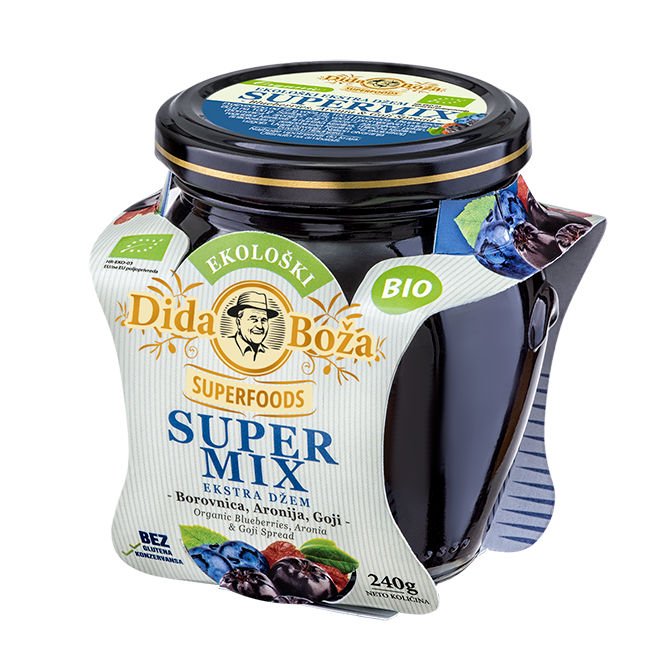 about product
recommendation
ingredients
Supermix
Supermix is a new spread from Dida Boža's range, full of antioxidants that have a beneficial effect on health. Supermix is a blend of healthy berries and goji berries that give harmony of taste and health.
with crisp goat and sheep cheese
with soft and creamy cheeses
with fresh cheese, curd, mascarpone and ricotta
as a stuffing for pies, cakes and cookies
with bread, rolls, muffins, pancakes or croissante
with musli or yogurt
as a topping for cheese cake or ice cream
with various types of roast meat
Made from 72g of fruit per 100g of produce. Total sugars 60g per 100g.
Ingredients: 72% variable weight fruits (blueberry *, aronia * and goji *), sugar *, thickener: pectin, acidity regulator: citric acid, lactic acid, antioxidant: ascorbic acid.
* from organic farming
Storage conditions: after opening store in a refrigerator.
Price:
Lowest price in last 30 days 2.65 €
Packing: